Kilmore/Priorswood was launched as a Sláintecare Healthy Community site by Cllr. Dearbháil Butler on Wednesday, with the initiatives aim to deliver increased health and wellbeing services across the area.
Introduced nationally in 2021, Sláintecare Healthy Communities is a Cross-Government initiative which operates in and serves 19 areas of greatest need across Ireland.
The launch of the Kilmore/Priorswood Sláintecare Healthy Communities is the successful culmination of close collaboration between many partners including the Department of Health, the HSE, Dublin City Council (DCC) and local community organisations including Northside Partnership and Preparing for Life.
Cllr. Dearbháil Butler, deputising for Lord Mayor of Dublin Cllr Caroline Conroy at the Bell Centre in Darndale, said, "The challenge of addressing health inequalities in our communities requires not only interventions to target particular health risks, but also a broad focus on addressing
the wider determinants of health.
"To make real and lasting change we need to work together to create communities where people can thrive, putting in place the right building blocks for health, stable jobs, good pay, quality housing, good education and accessible amenities that enhance and
improve our built environment."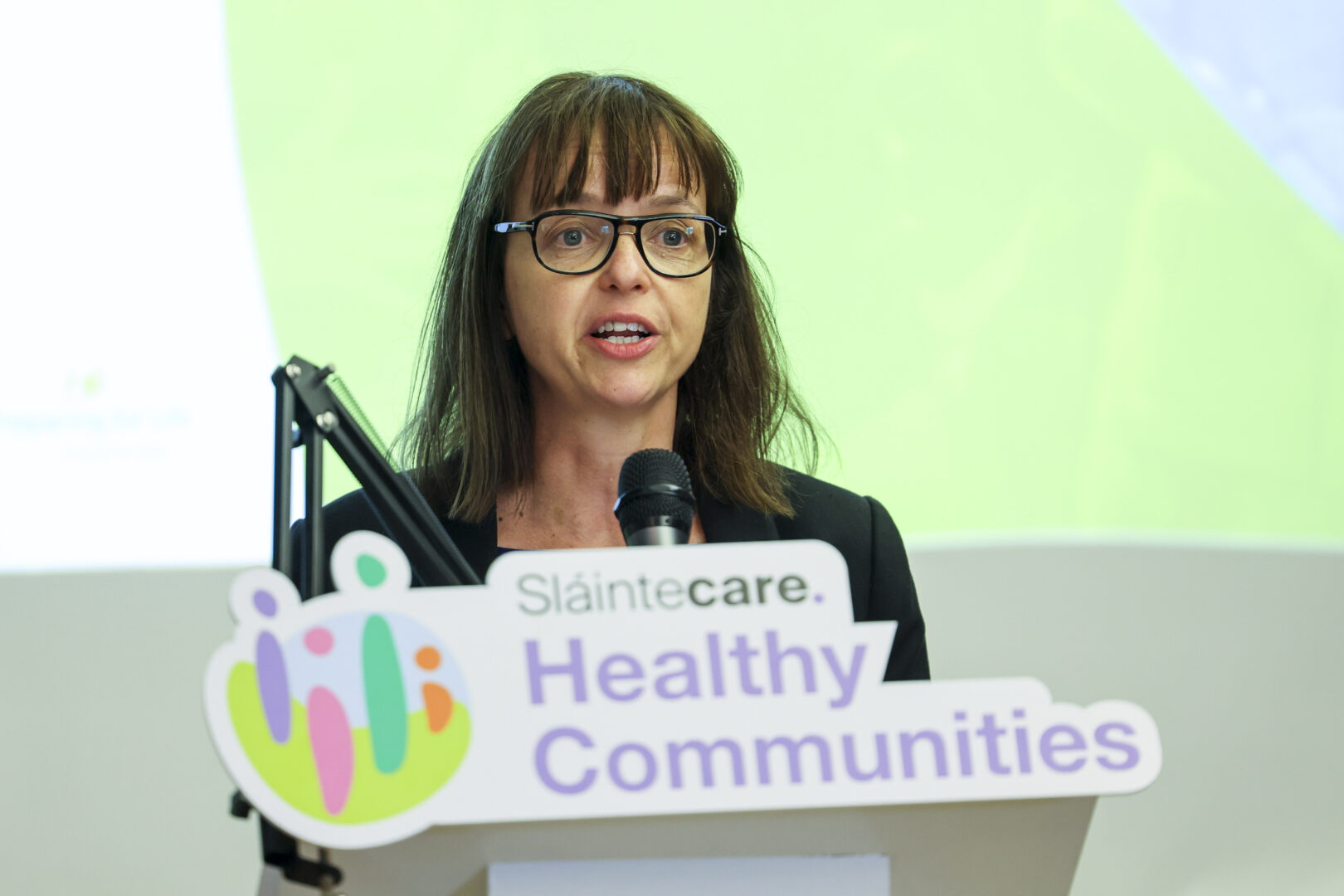 "Sláintecare Healthy Communities is a collaborative programme with DCC, the HSE and Northside Partnership where we all work together to ensure that our communities in greatest need are supported to live longer healthier lives. These are exciting times for the community in Kilmore/Priorswood and I look forward to seeing the great progress that has been made."
A number of Sláintecare Healthy Communities programmes have already been established across the Kilmore/Priorswood areas while the Healthy Community programme aims to support people's wellbeing within the community and provide better access to a range of services needed to help improve and promote healthier lifestyle behaviours.
Speaking at Wednesday's launch, Ellen O'Dea (Head of Service, Health and Wellbeing, HSE Community Healthcare Organisation Dublin North City & County) said: "Interventions like QUIT smoking services, supports to families such as parenting programmes, cooking and nutrition courses are already benefitting this community. I am looking forward to seeing the benefit these meaningful health interventions bring to Kilmore/Priorswood."
The work is supported by Dublin City Council's Local Development Officer, Fiona McDonnell and HSE Health Promotion & Improvement Officer, Paul Kirwan.

Kilmore/Priorswood Sláintecare Healthy Community programmes includes practical health interventions.

These include:
Quit Smoking Services: help people to quit smoking by providing 1-1 support with a trained
Stop Smoking Advisor or people can attend a free group programme called We Can Quit.
Both of these services offer FREE stop smoking medication.
Parenting Programmes: to support the mental health of parents and healthy child
development. Parenting Programmes will provide families with access to evidence based
parenting programmes. Triple P Positive Parenting courses are offered in
Kilmore/Priorswood throughout the year. Seminars, discussion groups (workshops) and
Group Triple P are all available offering a variety of options for parents who are interested in
exploring strategies for positive parenting.
Healthy Food Made Easy: is a 6 week peer led nutrition and cookery course. The sessions
focus on preparing budget friendly, quick and simple meals along with building nutritional
knowledge and healthier habits.
Social Prescribing: Social Prescribing is a non-medical approach to improving an individual's
mental health and wellbeing. The social prescribing link worker supports individuals by
connecting them to a range of local voluntary and community services.
A Community Food & Nutrition Worker has been employed by Northside Partnership to
improve the food environment, address food poverty and activate agreed national
campaigns.
The Making Every Contact Count programme has also been rolled out in the area. This programme
enables and empowers frontline staff to learn more about lifestyle behaviours and provide them
with skills to implement brief interventions to support service users in making behavioural changes
as part of every consultation.