Following on from a hugely successful debut in 2022, Made in Darndale, the North Dublin Summer Arts Festival returns this May, running from the 26th to the 28th of the month!
Darndale will once again be filled with music, dance, story, song, circus and performance in a joyous cross-community celebration.
With a super-size Big Top tent taking over Darndale Park on Saturday May 27 and Sunday May 28, Made in Darndale 2023 will feature local hero Jerry Fish and his incredible Electric Sideshow, the multi award-winning CoisCeim Dance Theatre will present Francis Footwork, a magical and uplifting virtual reality performance, while Courtney's Daredevil Circus will bring edge-of-the-seat thrills and spills including fire breathing, knife throwing, aerial performances and motorbike cage skills.
Also on the Big Top line-up are well known local artists Sharyn Ward and Mark Flynn, while Dublin band Shakalak – poetician John Cummins, musician Fin Divilly and their bandmates, will raise the roof with their socially charged spoken-word rock riffs, layered with hip-hop.
D17 writer Amber Kidd, who is now living and working in London, returns to her hometown for a three-part performance of her new spoken-word piece, which was specially commissioned for Made in Darndale and has inspired many of the other performances throughout the Festival.
The Voice of Darndale Choir, led by Irish National Opera conductor, Medb Brereton, will rouse the crowds with their eclectic repertoire of original works and old favourites. Enjoy dynamic routines from local collective DanceX Youth Academy, comedy capers with Jitterbug Jackson and plenty more, all free of charge and suitable for all ages.
With painting and modelling workshops, live art performances, the Darndale Heads walkabout portrait photographer, face painting, food trucks and loads of family fun, the entire Darndale community and friends beyond are invited to join together for the biggest celebration the village has ever seen!
Made in Darndale is just one of the many incredible outcomes of the Creative Places Darndale initiative, a three-year project to weave the arts into everyday life in Darndale, supported by the Arts Council and Dublin City Council.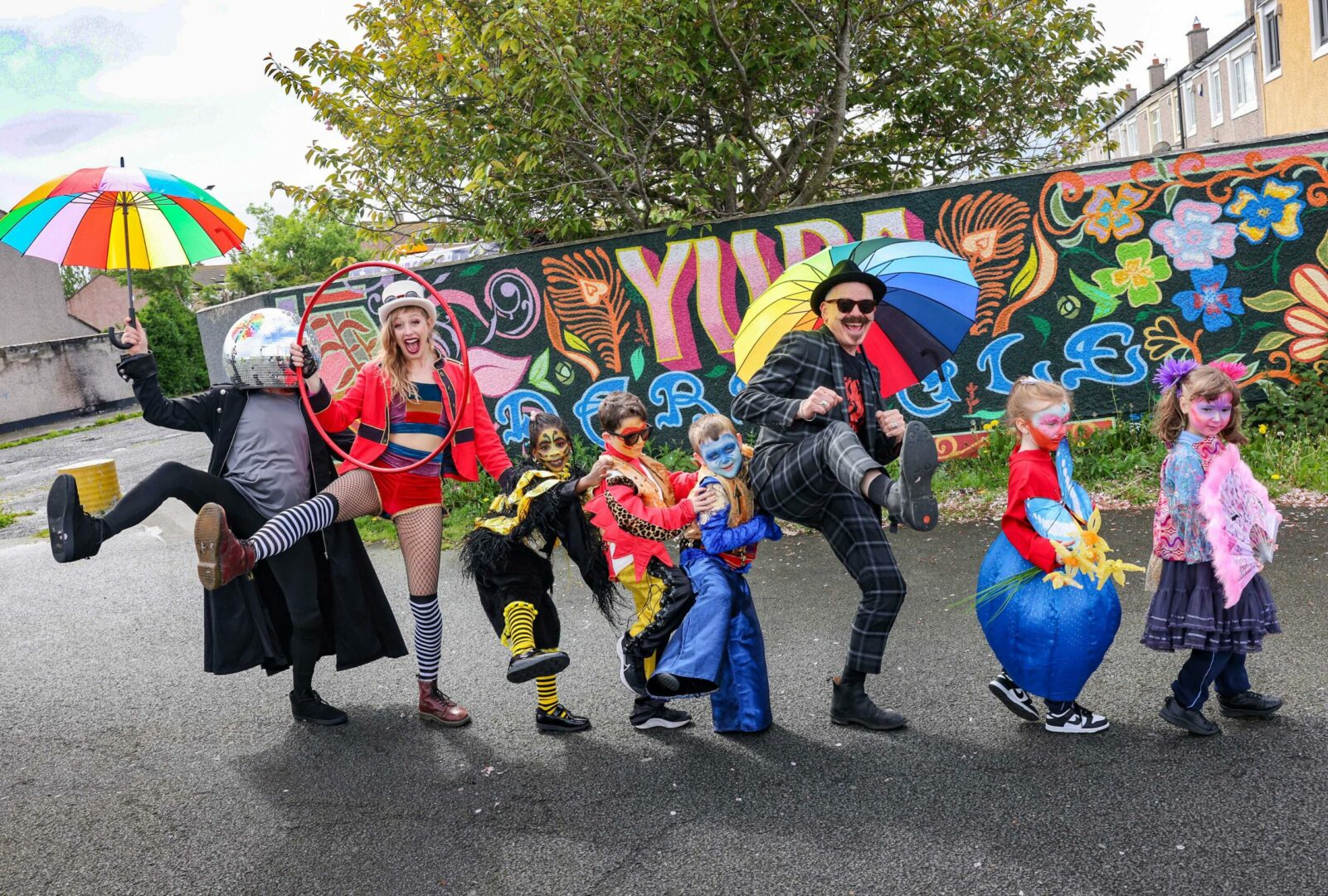 Speaking about Made in Darndale, Catherine Martin T.D., Minister of Tourism, Culture, Arts, Gaeltacht, Sport, and Media commented: "What a year it has been for Creative Places Darndale! This second year of the Made in Darndale Festival is shaping up to surpass the roaring success of last year's festival, which is no mean feat.
"The Arts Council-led Creative Places Programme is a wonderful initiative and the Darndale community are showcasing that, with the right investment and dedication, amazing things can happen."
Meanwhile, Lord Mayor of Dublin Caroline Conroy was quick to air her excitement at the return of the event. She added:" I am very much looking forward to experiencing the creative energy and community spirit at the Made in Darndale Festival in late May.
"Arts initiatives such as Creative Places and the Dublin City Public Art Programme are vital, grassroots investment in health, wellbeing, pride of place and multi-generational community connection.
"I commend the Creative Places team and the residents of Darndale for their passion and commitment in creating such wonderful, inclusive community events. Made in Darndale demonstrates the positive impacts that result when communities come together in creativity and art."
Jack Nolan, Chair of the Darndale Economic and Social Plan Implementation Oversight Group (IOG), the community focused initiative of Dublin City Council for the area, said the festival would promote Darndale in a wonderfully positive light, as well as bringing great fun and colour.
"It will be wonderful to see an event which celebrates the superb community spirit of the people of Darndale," he said. "The Darndale Economic and Social Plan Implementation Group is delighted with a festival programme which celebrates the area in a special way. Most importantly of all, the event will showcase the bonds which tie the community together and make it such a special place."
Made in Darndale is made possible by the Arts Council, with support from Dublin City Council and Archways.